JANUARY 25:
THE KID WHO WOULD BE KING
Director: Joe Cornish
Plot: Alex finds his everyday problems dwarfed by his discovery of the mythical sword Excalibur. Now, with the most powerful sword in history in the hands of the most powerless schoolboy in Britain, Alex and his friends must thwart a medieval villain named Morgana, who is hell-bent on destroying the world.
Cast: Patrick Stewart, Louis Serkis, Tom Taylor, Rebecca Ferguson
Trailer:
SERENITY
Director: Steven Knight
Plot: From the creative mind of Oscar nominee Steven Knight comes a daringly original, sexy, stylized thriller. Baker Dill (Academy Award winner Matthew McConaughey) is a fishing boat captain leading tours off a tranquil, tropical enclave called Plymouth Island. His quiet life is shattered, however, when his ex-wife Karen (Academy Award winner Anne Hathaway) tracks him down with a desperate plea for help. She begs Dill to save her – and their young son – from her new, violent husband (Jason Clarke) by taking him out to sea on a fishing excursion, only to throw him to the sharks and leave him for dead. Karen's appearance thrusts Dill back into a life he'd tried to forget, and as he struggles between right and wrong, his world is plunged into a new reality that may not be all that it seems.
Cast: Matthew McConaughey, Anne Hathaway, Diane Lane, Jason Clarke, Djimon Hounsou, Jeremy Strong
Trailer:
MISS BALA
Directors: Catherine Hardwicke
Plot: Gloria (Gina Rodriguez) finds a power she never knew she had when she is drawn into a dangerous world of cross-border crime. Surviving will require all of her cunning, inventiveness, and strength.
Cast: Gina Rodriguez, Anthony Mackie, Matt Lauria
Trailer:
FEBRUARY 1:
THREE SECONDS
Director: Andrea Di Stefano
Plot: Pete Koslow, a reformed criminal and former special operations soldier, is working undercover for crooked FBI handlers to infiltrate the Polish mob's drug trade in New York. In a final step toward freedom, Koslow must return to the one place he's fought so hard to leave, Bale Hill Prison, where his mission becomes a race against time when a drug deal goes wrong and threatens to identify him as a mole.
Cast: Joel Kinnaman, Rosamund Pike, Clive Owen, Common, Ana de Armas


FEBRUARY 8:

THE LEGO MOVIE 2: THE SECOND PART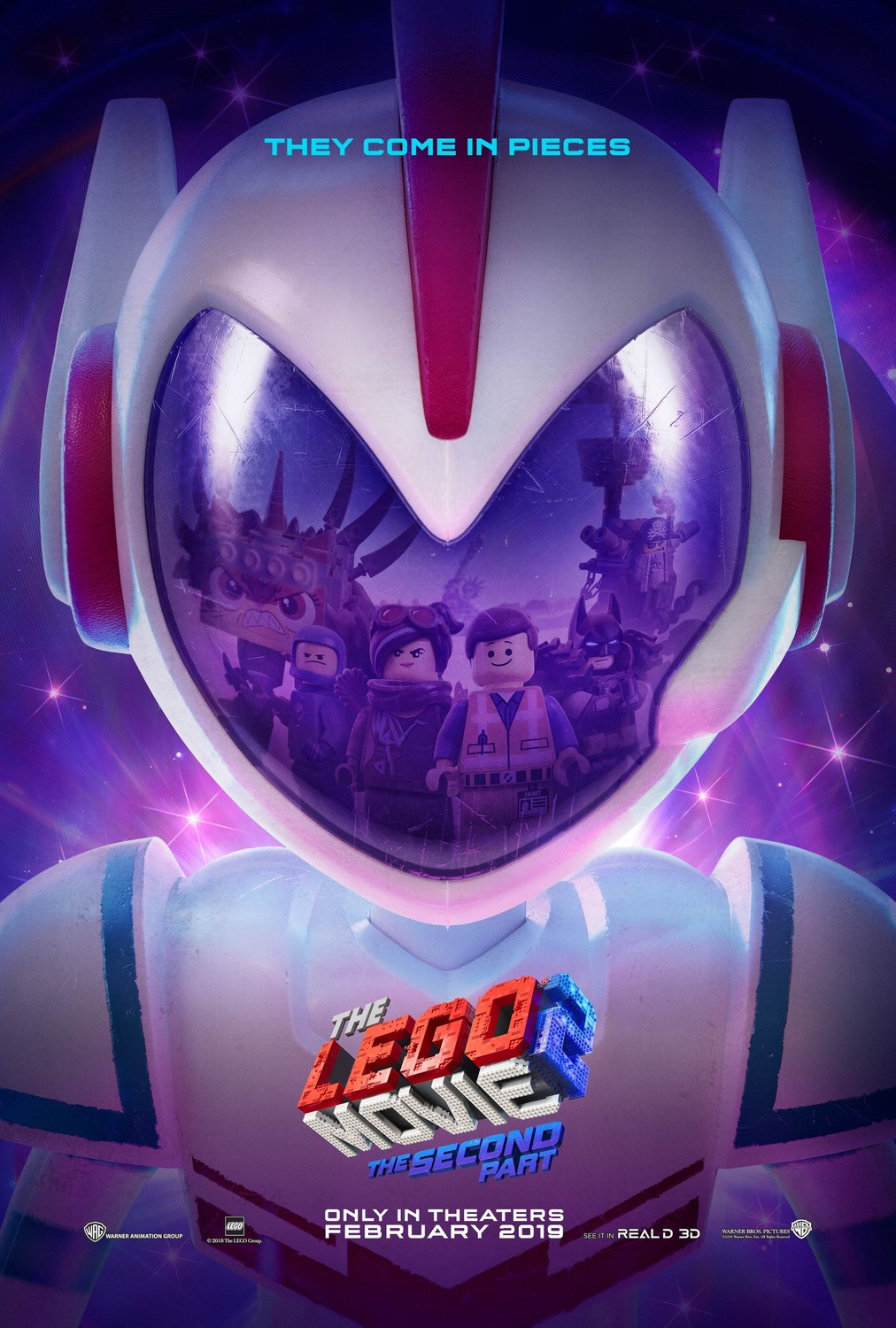 Director: Mike Mitchell and Trisha Gum
Plot: It's been five years since the events of Taco Tuesday. With Duplo invaders having made Bricksburg into a post apocalyptic wasteland. Emmet pretends everything is still awesome, while everyone else thinks opposite. When a new invader, Sweet Harmony comes and kidnaps all his friends including Wyldstyle, Emmet must go into space and rescue them.
Cast: Chris Pratt, Elizabeth Banks, Morgan Freeman, Will Ferrell, Will Arnett, Alison Brie, Nick Offerman, Jonah Hill, Channing Tatum, Tiffany Hadish, Charlie Day, Stephanie Beatriz, Arturo Castro
Trailer:
COLD PURSUIT
Director: Hans Petter Moland
Plot: Snowplower Nelson "Mr. Plow" Coxman seeks revenge against a drug cartel in his Rocky Mountains hometown after his son is murdered by the gang.
Cast: Liam Neeson, Laura Dern, Emily Rossum, Tom Bateman
Trailer:
FEBRUARY 15:
ALITA: BATTLE ANGEL
Director: Robert Rodriguez
Plot: Visionary filmmakers James Cameron (AVATAR) and Robert Rodriguez (SIN CITY) create a groundbreaking new heroine in ALITA: BATTLE ANGEL, an action-packed story of hope, love and empowerment. Set several centuries in the future, the abandoned Alita (Rosa Salazar) is found in the scrapyard of Iron City by Ido (Christoph Waltz), a compassionate cyber-doctor who takes the unconscious cyborg Alita to his clinic. When Alita awakens she has no memory of who she is, nor does she have any recognition of the world she finds herself in. Everything is new to Alita, every experience a first.
Cast: Rosa Salazar, Keean Johnson, Ed Skrein, Mahershala Ali, Christoph Waltz, Jackie Earle Haley, Eiza González
Trailer:
ISN'T IT ROMANTIC
Director: Todd Strauss-Schulson
Plot: For a long time, Natalie, an Australian architect living in New York City, had always believed that what she has seen in a rom-com is all fictional and it doesn't happen in real life. But after she thwarted a mugger at a subway station, only to be knocked out while fleeing, Natalie wakes up one day to discover that she is self aware of her existence in a "PG-13" rom-com universe and tries to escape every cliche in order to finally fall in love and achieve the happily ever after that will bring her back to reality.
Cast: Rebel Wilson, Liam Hemsworth, Adam DeVine, Priyanka Chopra, Betty Gilpin
Trailer:
HAPPY DEATH DAY 2U
Director: Christopher B. Landon
Plot: Jessica Rothe leads the returning cast of HAPPY DEATH DAY 2U, the follow-up to Blumhouse's (Split, Get Out, The Purge series) surprise 2017 smash hit of riveting, repeating twists and comic turns. This time, our hero Tree Gelbman (Rothe) discovers that dying over and over was surprisingly easier than the dangers that lie ahead.
Cast: Jessica Rothe, Israel Broussard, Suraj Sharma, Sarah Yarkin, Ruby Modine, Rachel Matthews
FEBRUARY 22:

HOW TO TRAIN YOUR DRAGON: THE HIDDEN WORLD
Director: Dean DeBlois
Plot: As Hiccup fulfills his dream of creating a peaceful dragon utopia, Toothless' discovery of an untamed, elusive mate draws the Night Fury away. When danger mounts at home and Hiccup's reign as village chief is tested, both dragon and rider must make impossible decisions to save their kind.
Cast: Jay Baruchel, Craig Ferguson, America Ferrera, Jonah Hill, Christopher Mintz-Plasse, T. J. Miller, Kristen Wiig, Cate Blanchett, Djimon Hounsou, Kit Harrington
Trailer:
Director: Reed Moreno
Cast:
Blake Lively, Jude Law, Sterling K. Brown
Director: Jamie Foxx
Plot: The film is about two friends who find themselves fans of opposing NBA stars.
Cast: Jamie Foxx, Robert Downey Jr., Ken Jeong, Gerard Butler, Benicio del Toro, Jessica Szohr, Eva Longoria


MARCH 1:
Director: Doug Liman
Cast: Tom Holland, Daisy Ridley, Mads Mikkelsen, Demián Bichir, Kurt Sutter, Nick Jonas, David Oyelowo, Cynthia Erivo, Óscar Jaenada


MARCH 8:
Director: Anna Boden and Ryan Fleck
Plot: Set in the 1990s, Marvel Studios' "Captain Marvel" is an all-new adventure from a previously unseen period in the history of the Marvel Cinematic Universe that follows the journey of Carol Danvers as she becomes one of the universe's most powerful heroes. While a galactic war between two alien races reaches Earth, Danvers finds herself and a small cadre of allies at the center of the maelstrom.
Cast: Brie Larson, Samuel L. Jackson, Jude Law, Ben Mendelsohn, Lee Pace, Lashana Lynch, Gemma Chan, Algenis Perez Soto, Rune Tempte, McKenna Grace, Djimon Hounsou, Clark Gregg
Trailer:
MARCH 15:
Director: Jordan Peele
Plot:
The story is set in the present day and follows Adelaide and Gabe Wilson (Lupita Nyong'o and Winston Duke) as they take their kids to Adelaide's old childhood beachside home in Northern California for the summer. After a day at the beach with the Tyler family (which includes Elisabeth Moss and Tim Heidecker), Adelaide — who's haunted by a lingering trauma from her past — becomes increasingly more paranoid that something bad will happen to her family. As night falls, the Wilsons see four figures holding hands and standing silently at the bottom of their driveway…
Cast: Winston Duke, Lupita Nyong'o, Elisabeth Moss,
Tim Heidecker,
Yahya Abdul-Mateen II, Anna Diop, Evan Alex, Shahadi Wright Joseph, Madison Curry, Cali Sheldon, Noelle Sheldon
Trailer:
Director: Dylan Brown
Plot: WONDER PARK tells the story of a magnificent amusement park where the imagination of a wildly creative girl named June comes alive.
Cast: Matthew Broderick, Jennifer Garner, Jeffrey Tambor, Kenan Thompson, Ken Jeong, Mila Kunis, John Oliver
Trailer:
MARCH 22:
GREYHOUND
Director: Aaron Schneider
Plot: During World War II, an international convoy of 37 Allied ships, led by Commander Ernest Krause, cross the treacherous North Atlantic while being hotly pursued by wolf packs of German U-boats.
Cast: Tom Hanks, Elisabeth Shue, Rob Morgan, Stephen Graham
THE BEACH BUM
Director: Harmony Korine
Cast:
Matthew McConaughey, Zac Efron, Jonah Hill, Isla Fisher, Jimmy Buffett, Snoop Dogg, Martin Lawrence
WHERE'D YOU GO, BERNADETTE
Director: Richard Linklater
Plot: Bernadette hates people, she hates leaving the house, and more than anything, she hates the other parents at her daughter Bee's school. When she disappears, it's Bee's mission to find out where she's disappeared to and what really happened to her.
Cast:
Cate Blanchett, Billy Crudup, Kristen Wiig, Judy Greer, Laurence Fishburne, Troian Bellisario, James Urbaniak
FIVE FEET APART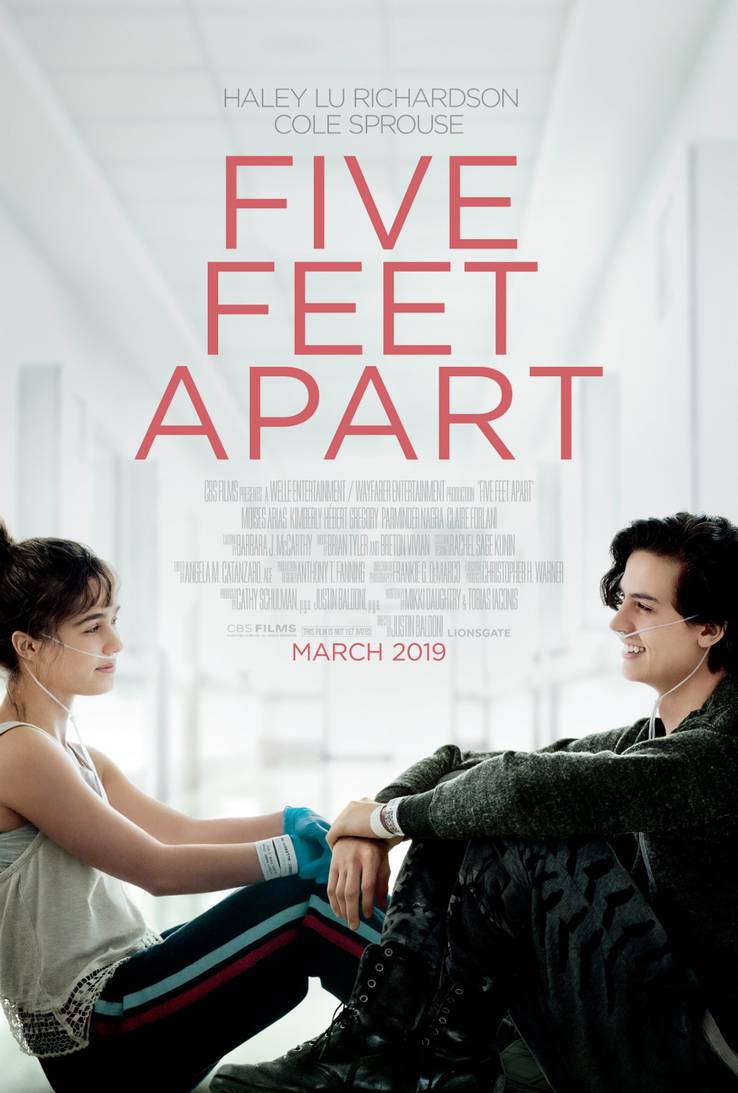 Director: Justin Baldoni
Plot: Stella and Will are young cystic fibrosis patients being treated at the same hospital where they fall in love. Complicating matters, strict rules prohibit the couple from being closer than five feet from each other.
Cast:
Cole Sprouse, Hailey Lu Richardson, Moises Arias, Kimberly Hebert Gregory
Trailer:
MARCH 29:
DUMBO
Director: Tim Burton
Plot: The film introduces Holt Farrier (Farrell), a former circus star who finds his life turned upside down when he returns from the war. Circus owner Max Medici (DeVito) enlists Holt to care for a newborn elephant whose oversized ears make him a laughingstock in an already struggling circus. But when Holt's children (Parker and Hobbins) discover that Dumbo can fly, persuasive entrepreneur V.A. Vandevere (Keaton) and an aerial artist named Colette Marchant (Green) swoop in to make the peculiar pachyderm a star.
Cast: Colin Farrell, Eva Green, Michael Keaton, Danny DeVito, Alan Arkin
Trailer:
Director: Rupert Wyatt
Plot: Nearly a decade after occupation by an extraterrestrial force, the lives of a Chicago neighborhood on both sides of the conflict are explored.
Cast: John Goodman, Ashton Sanders, Jonathan Majors, Vera Farmiga
Trailer:
THE TRANSLATION OF WOUNDS
Director: Babak Anvari
Plot: The story follows a New Orleans bartender whose life begins to unravel after a series of disturbing and inexplicable events begin to happen when he picks up a phone left behind at his bar.
Cast: Armie Hammer, Zazie Beetz, Dakota Johnson
APRIL 5:
Director: David F. Sandberg
Plot: We all have a superhero inside us, it just takes a bit of magic to bring it out. In Billy Batson's case, by shouting out one word—SHAZAM!—this streetwise 14-year-old foster kid can turn into the adult Super Hero Shazam, courtesy of an ancient wizard. Still a kid at heart—inside a ripped, godlike body—Shazam revels in this adult version of himself by doing what any teen would do with superpowers: have fun with them! Can he fly? Does he have X-ray vision? Can he shoot lightning out of his hands? Can he skip his social studies test? Shazam sets out to test the limits of his abilities with the joyful recklessness of a child. But he'll need to master these powers quickly in order to fight the deadly forces of evil controlled by Dr. Thaddeus Sivana.
Cast: Zachary Levi, Asher Angel, Mark Strong, Grace Fulton, James Dylan Grazer, Adam Brody, Ian Chen, Ross Butler, Meagan Good, D.J. Cotrona, Jovan Armand, Faithe Herman, Cooper Andrews, Marta Milans, Djimon Hounsou
Trailer:
Director: Dennis Widmyer and Kevin Kolsch
Plot: Based on the seminal horror novel by Stephen King, Pet Sematary follows Dr. Louis Creed (Jason Clarke), who, after relocating with his wife Rachel (Amy Seimetz) and their two young children from Boston to rural Maine, discovers a mysterious burial ground hidden deep in the woods near the family's new home. When tragedy strikes, Louis turns to his unusual neighbor, Jud Crandall (John Lithgow), setting off a perilous chain reaction that unleashes an unfathomable evil with horrific consequences.
Cast: Jason Clarke, John Lithgow, Amy Seimetz
Trailer:
HELLBOY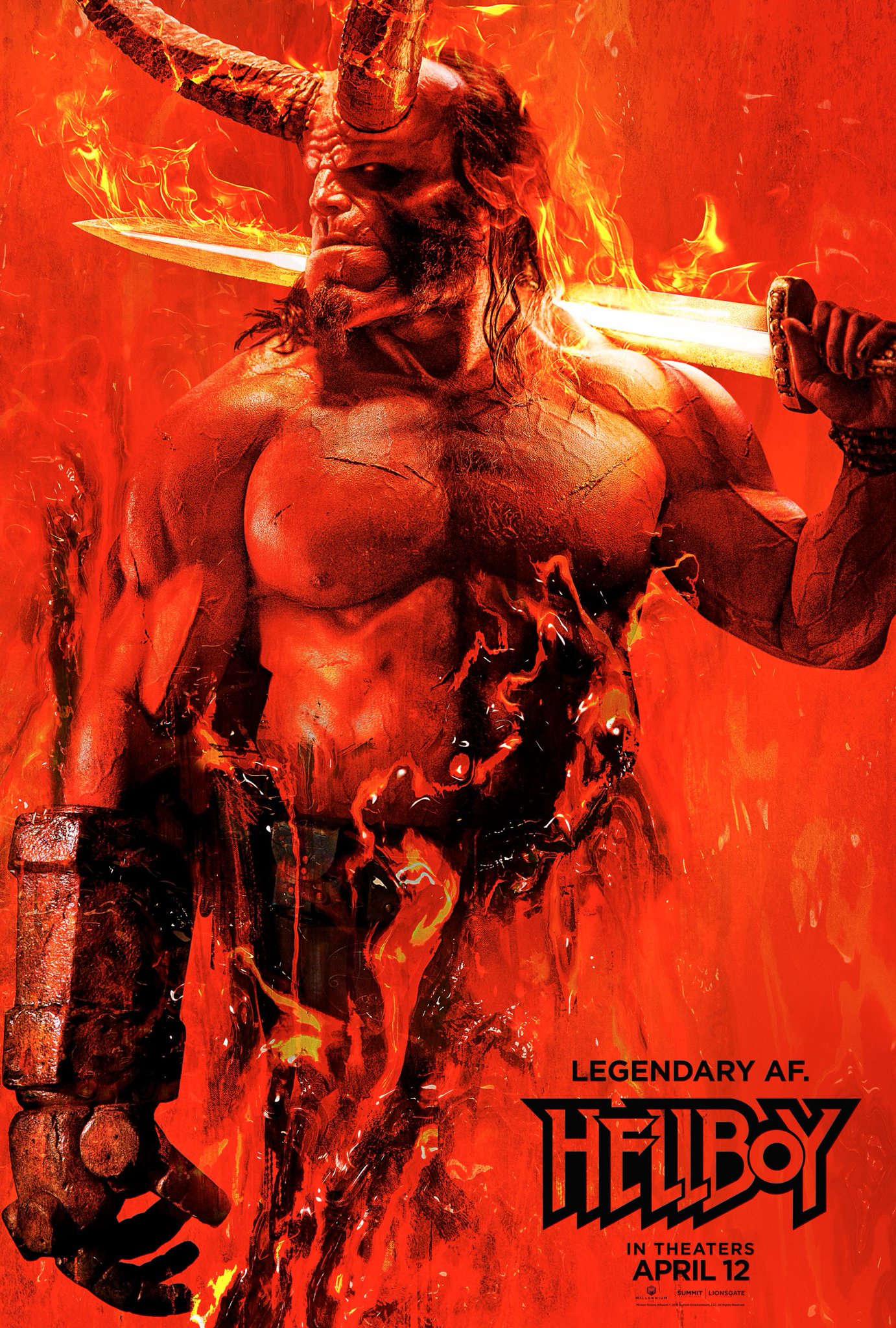 Director: Neil Marshall
Plot: Hellboy squares off against a medieval sorceress who seeks to destroy humankind.
Cast: David Harbour, Ian McShane, Milla Jovovich, Sasha Lane, Penelope Mitchell, Daniel Dae Kim, Sophie Okonedo, Alistair Petrie, Brian Gleeson
Trailer:
Director: Chris Butler
Plot: This April, meet Mr. Link: 8 feet tall, 630 lbs, and covered in fur, but don't let his appearance fool you… he is funny, sweet, and adorably literal, making him the world's most lovable legend at the heart of Missing Link, the globe-trotting family adventure from LAIKA. Tired of living a solitary life in the Pacific Northwest, Mr. Link recruits fearless explorer Sir Lionel Frost to guide him on a journey to find his long-lost relatives in the fabled valley of Shangri-La. Along with adventurer Adelina Fortnight, our fearless trio of explorers encounter more than their fair share of peril as they travel to the far reaches of the world to help their new friend. Through it all, the three learn that sometimes you can find a family in the places you least expect.
Cast: Hugh Jackman, Zoe Saldana, Zach Galifianakis, Stephen Fry, Emma Thompson, Timothy Olyphant, Matt Lucas, David Walliams, Amrita Acharia
Trailer:

APRIL 19:
THE CURSE OF LA LLORONA
Director: Michael Chaves
Plot:
When Anna Garcia, a social worker and widow raising her two kids in 1973 Los Angeles, is called to check in on one of her cases, she finds signs of foul play. As she digs deeper, she finds striking similarities between the case and the terrifying supernatural occurrences haunting her family. Enlisting the help of a local faith healer, she discovers that La Llorona has latched herself onto Anna and will stop at nothing to take her children.
Cast:
Linda Cardellini, Raymond Cruz, Patricia Velasquez, Marisol Ramirez, Sean Patrick Thomas
Trailer:
UNDER THE SILVER LAKE
Director: David Robert Mitchell
Plot: Sam, an affable but aimless young man, becomes an unwitting detective who quickly finds himself in over his head as he investigates the mysterious disappearance of his beautiful neighbor, with whom he has fallen in love. As he combs through Los Angeles searching for any kind of clues he can find, he stumbles upon a larger, more sinister conspiracy than he ever imagined, involving billionaires, celebrities, urban myths, and even pop culture as we know it.
Cast: Andrew Garfield, Riley Keough, Topher Grace, Zosia Mamet, Jimmi Simpson, Luke Baines, Patrick Fischler
Trailer:
APRIL 26:
Directors: Joe and Anthony Russo
Cast: Robert Downey, Jr., Chris Evans, Chris Hemsworth, Mark Ruffalo, Scarlett Johansson, Josh Brolin, Brie Larson, Jeremy Renner, Bradley Cooper, Paul Rudd, Evangeline Lily, Don Cheadle, Chris Pratt, Benedict Cumberbatch, Tom Hiddleston, Samuel L. Jackson, Vin Diesel, Dave Bautista, Zoe Saldana, Pom Klementieff, Karen Gillan, Tom Holland, Sebastian Stan, Paul Bettany, Anthony Mackie, Letitia Wright, Hiroyuki Sanada, Katherine Langford
Trailer:
MAY 10:

DETECTIVE PIKACHU
Director: Rob Letterman
Plot: The story begins when ace detective Harry Goodman goes mysteriously missing, prompting his 21-year-old son Tim to find out what happened. Aiding in the investigation is Harry's former Pokémon partner, Detective Pikachu: a hilariously wise-cracking, adorable super-sleuth who is a puzzlement even to himself. Finding that they are uniquely equipped to communicate with one another, Tim and Pikachu join forces on a thrilling adventure to unravel the tangled mystery. Chasing clues together through the neon-lit streets of Ryme City—a sprawling, modern metropolis where humans and Pokémon live side by side in a hyper-realistic live-action world—they encounter a diverse cast of Pokémon characters and uncover a shocking plot that could destroy this peaceful co-existence and threaten the whole Pokémon universe.
Cast: Ryan Reynolds, Justice Smith, Kathryn Newton, Bill Nighy, Chris Geere
Trailer:
MAY 17: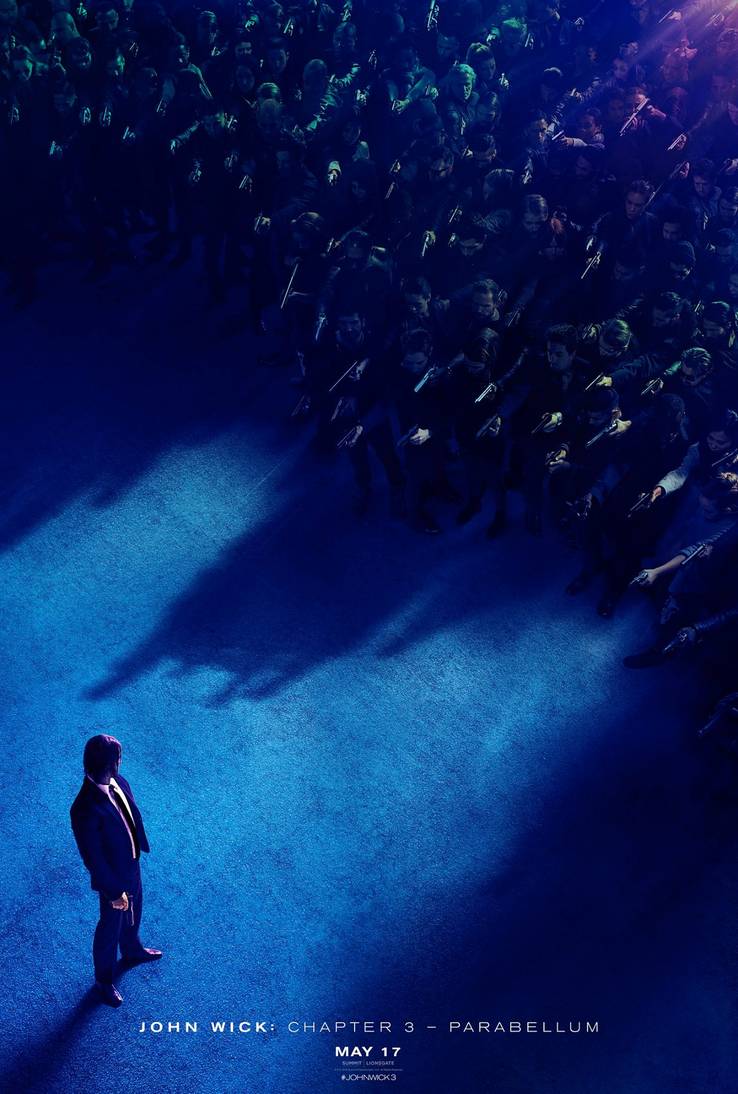 Director: Chad Stahelski
Plot: John Wick (Keanu Reeves) is on the run for two reasons… he's being hunted for a global $14 million dollar open contract on his life, and for breaking a central rule: taking a life on Continental Hotel grounds. The victim was a member of the High Table who ordered the open contract. John should have already been executed, except the Continental's manager, Winston, has given him a one-hour grace period before he's "Excommunicado" – membership revoked, banned from all services and cut off from other members. John uses the service industry to stay alive as he fights and kills his way out of New York City.
Cast: Keanu Reeves, Halle Berry, Anjelica Huston, Laurence Fishburne, Lance Reddick, Ian McShane, Hiroyuki Sanada, Asia Kate Dillon, Mark Dacascos, Jason Mantzoukas, Yayan Ruhian, Cecep Arif Rahman
Trailer:
Director: Dexter Fletcher
Plot: Rocketman is an epic musical fantasy about the uncensored human story of Sir Elton John's breakthrough years.
Cast: Taron Edgerton, Jamie Bell, Bryce Dallas Howard, Richard Madden
Trailer:
MAY 24:

ALADDIN
Director: Guy Ritchie
Cast: Mena Massoud, Naomi Scott, Will Smith, Marwan Kenzari, Navid Negahban, Nasim Pedrad, Billy Magnussen, Numan Acar
Trailer:
AD ASTRA
Director: James Gray
Plot: Twenty years after his father left on a one-way mission to Neptune in order to find signs of extra-terrestrial intelligence, McBride travels through the solar system to find him and understand why his mission failed.
Cast: Brad Pitt, Tommy Lee Jones, Ruth Negga, Donald Sutherland, Jamie Kennedy

BRIGHTBURN
Director: David Yarovesky
Plot: In this horrific take on the classic superhero trope, a couple adopts a baby who came from the stars. While they attempt to raise the boy to use his powers for good, an evil begins to grow from inside that he unleashes.
Cast:
Elizabeth Banks, David Denman, Jackson A. Dunn, Matt Jones, Meredith Hagner
Trailer:
THE KID
Director: Vincent D'Onofrio
Plot: The story of a young boy who witnesses Billy the Kid's encounter with Sheriff Pat Garrett.
Cast:
Chris Pratt, Vincent D'Onofrio, Ethan Hawke, Dane DeHaan, Adam Baldwin
MAY 31:

GODZILLA: KING OF THE MONSTERS
Director: Michael Dougherty
Plot: The new story follows the heroic efforts of the crypto-zoological agency Monarch as its members face off against a battery of god-sized monsters, including the mighty Godzilla, who collides with Mothra, Rodan, and his ultimate nemesis, the three-headed King Ghidorah. When these ancient super-species – thought to be mere myths – rise again, they all vie for supremacy, leaving humanity's very existence hanging in the balance.
Cast: Vera Farmiga, Ken Watanabe, Sally Hawkins, Kyle Chandler, Millie Bobby Brown, Bradley Whitford, Thomas Middleditch, Charles Dance, O'Shea Jackson Jr., Aisha Hinds, Zhang Ziyi, Danai Gurira
Trailer:
JUNE 7:
DARK PHOENIX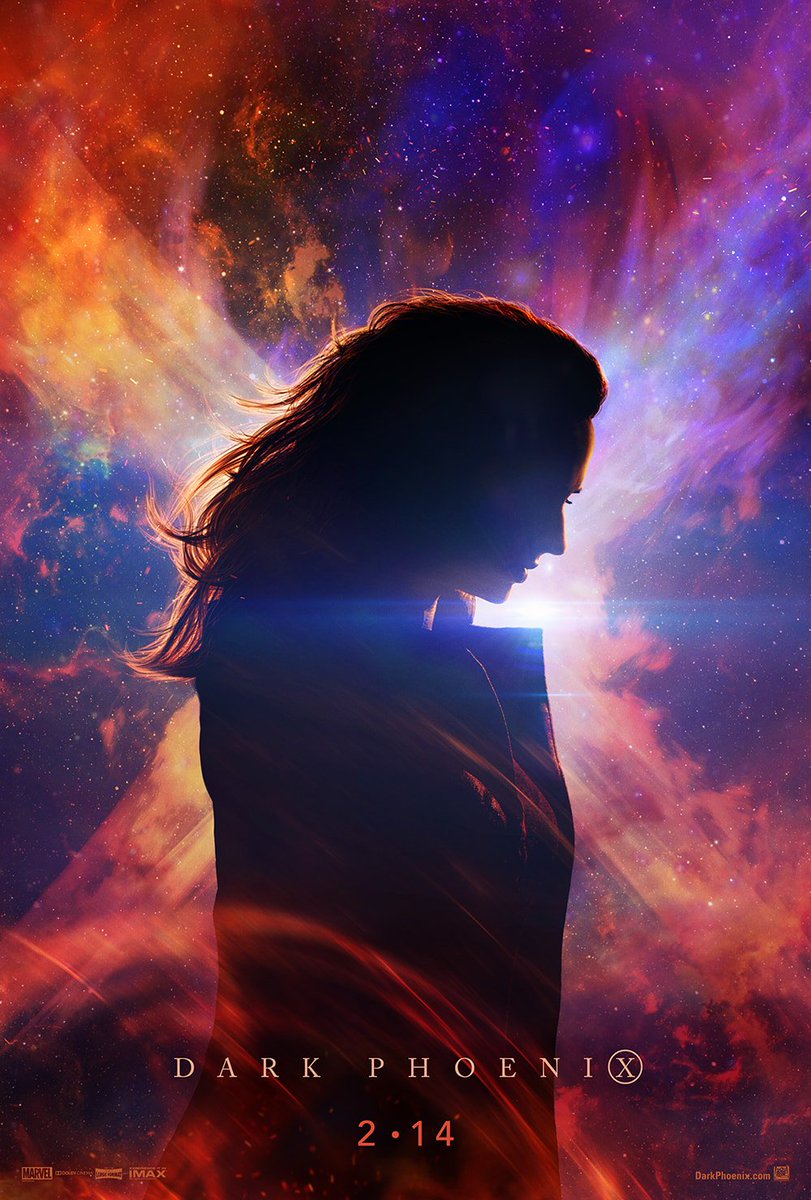 Director: Simon Kinberg
Plot: Jean Grey begins to develop incredible powers that corrupt and turn her into a Dark Phoenix. Now the X-Men will have to decide if the life of a team member is worth more than all the people living in the world.
Cast: James McAvoy, Michael Fassbender, Jennifer Lawrence, Nicholas Hoult, Alexandra Shipp, Sophie Turner, Tye Sheridan, Kodi Smit-McPhee, Jessica Chastain, Evan Peters, Lamar Johnson
Trailer:
FLARSKY
Director: Jonathan Levine
Plot: Fred Flarsky, an unemployed journalist, battered by his own misfortune and self-destructive ways, courts his childhood crush and babysitter - who is now one of the most powerful and unattainable women on earth.
Cast: Seth Rogen, Charlize Theron, O'Shea Jackson Jr., June Diane Raphael, Ravi Patel, Andy Serkis, Alexander Skarsgård, Randall Park, Bob Odenkirk
JUNE 14:
MEN IN BLACK: INTERNATIONAL
Director: Tim Story
Cast: Richard Roundtree, Samuel L. Jackson, Jessie T. Usher
JUNE 21:

TOY STORY 4
Director: Josh Cooley
Plot: The world of Toy Story is built upon the idea that everything in the world has a purpose," said Cooley. "A toy's purpose is to be there for its child. But what about toys that are made out of other objects? Forky is a toy that Bonnie made out of a disposable spork, so he's facing a crisis. He wants to fulfill his purpose as a spork, but now has a new toy purpose thrust upon him.
Cast:
Tom Hanks, Tim Allen, Joan Cusack, Don Rickles, Estelle Harris, Wallace Shawn, John Ratzenberger, Jeff Pidgeon, Blake Clark, Jordan Peele, Keegan-Michael Key, Keanu Reeves
Trailer:
CHILD'S PLAY
Director: Lars Klevber
Cast: Aubrey Plaza, Brian Tyree Henry, Gabriel Bateman, Beatrice Kitsos, Ty Consiglio, Carlease Burke
Director: Nicholas Pesce
Cast: Andrea Riseborough, John Cho, Demian Bichir, Lin Shaye, Jacki Weaver


JUNE 28:
47 METERS DOWN: THE NEXT CHAPTER
Director: Johannes Roberts
Director: James Mangold
Plot:
The film follows an eccentric, determined team of American engineers and designers, led by automotive visionary Carroll Shelby (Damon) and his British driver, Ken Miles (Bale), who are dispatched by Henry Ford II and Lee Iacocca with the mission of building from scratch an entirely new automobile with the potential to finally defeat the perennially dominant Ferrari at the 1966 Le Mans World Championship in France.
Cast: Christian Bale, Matt Damon, Jon Bernthal, Noah Jupe
UNTITLED DANNY BOYLE/RICHARD CURTIS FILM
Director: Danny Boyle
Cast:
Lily James, Himesh Patel, Kate McKinnon, Ed Sheeran, Ana de Armas, Lamorne Morris
LIMITED PARTNERS
Director: Miguel Arteta
Cast: Tiffany Haddish, Rose Byrne, Salma Hayek, Jessica St. Clair


JULY 5
SPIDER-MAN: FAR FROM HOME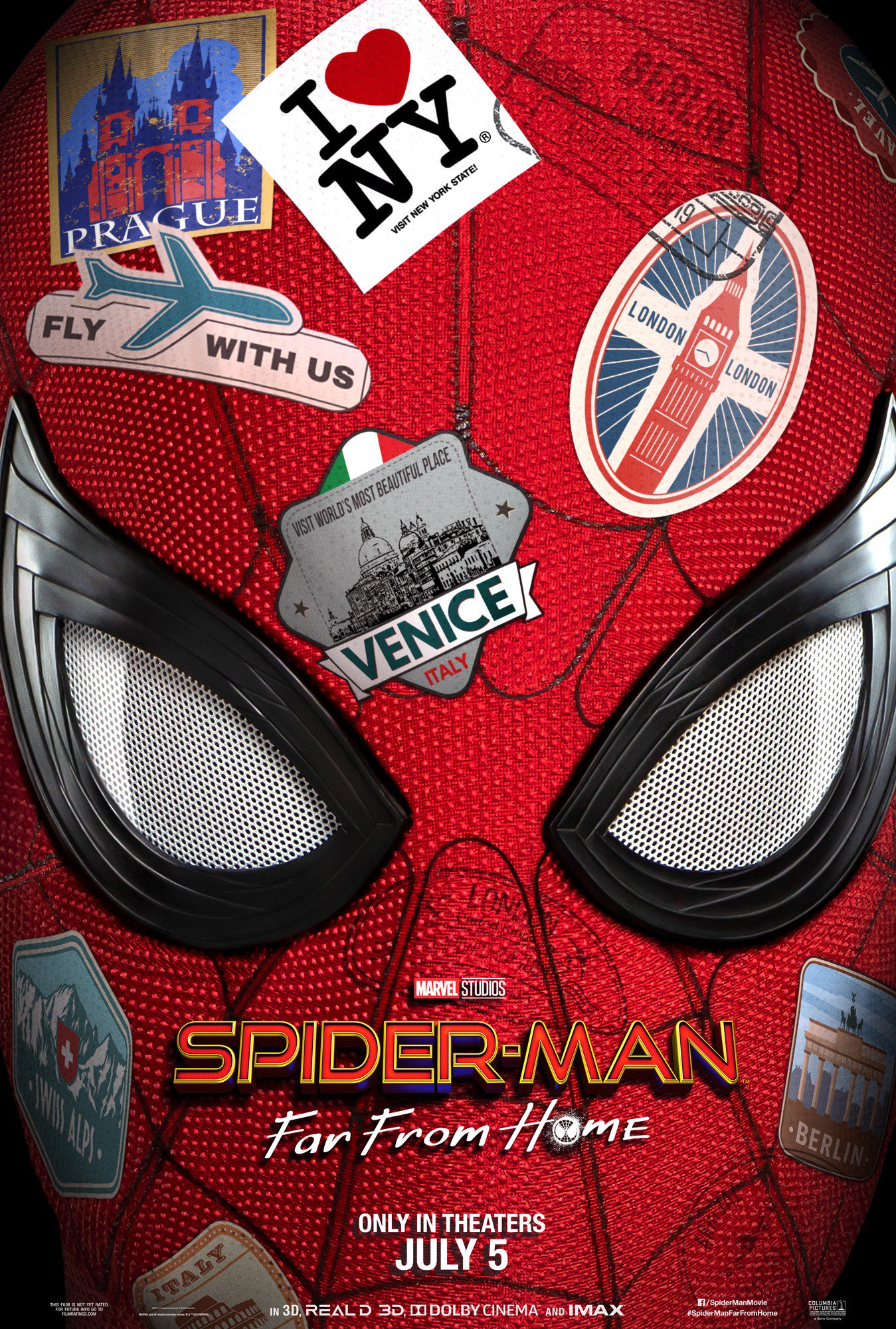 Director: Jon Watts
Cast: Tom Holland, Jake Gyllenhaal, Zendaya, Jacob Batalon, Tony Revolori, Michael Keaton, Marisa Tomei, J.B. Smoove, Numan Acar, Samuel L. Jackson, Cobie Smulders, Remy Hii
Trailer:
JULY 12:
STUBER
Director: Michael Dowse
Plot: A mild-mannered Uber driver named Stu picks up a grizzled detective hot on the trail of a sadistic, bloodthirsty killer and finds himself thrust into a harrowing ordeal where he has to keep his wits, himself unharmed, and work with his passenger while maintaining his five-star rating.
Cast:
Kumail Nanjiani, Dave Bautista, Mira Sorvino, Iko Uwais
JULY 19: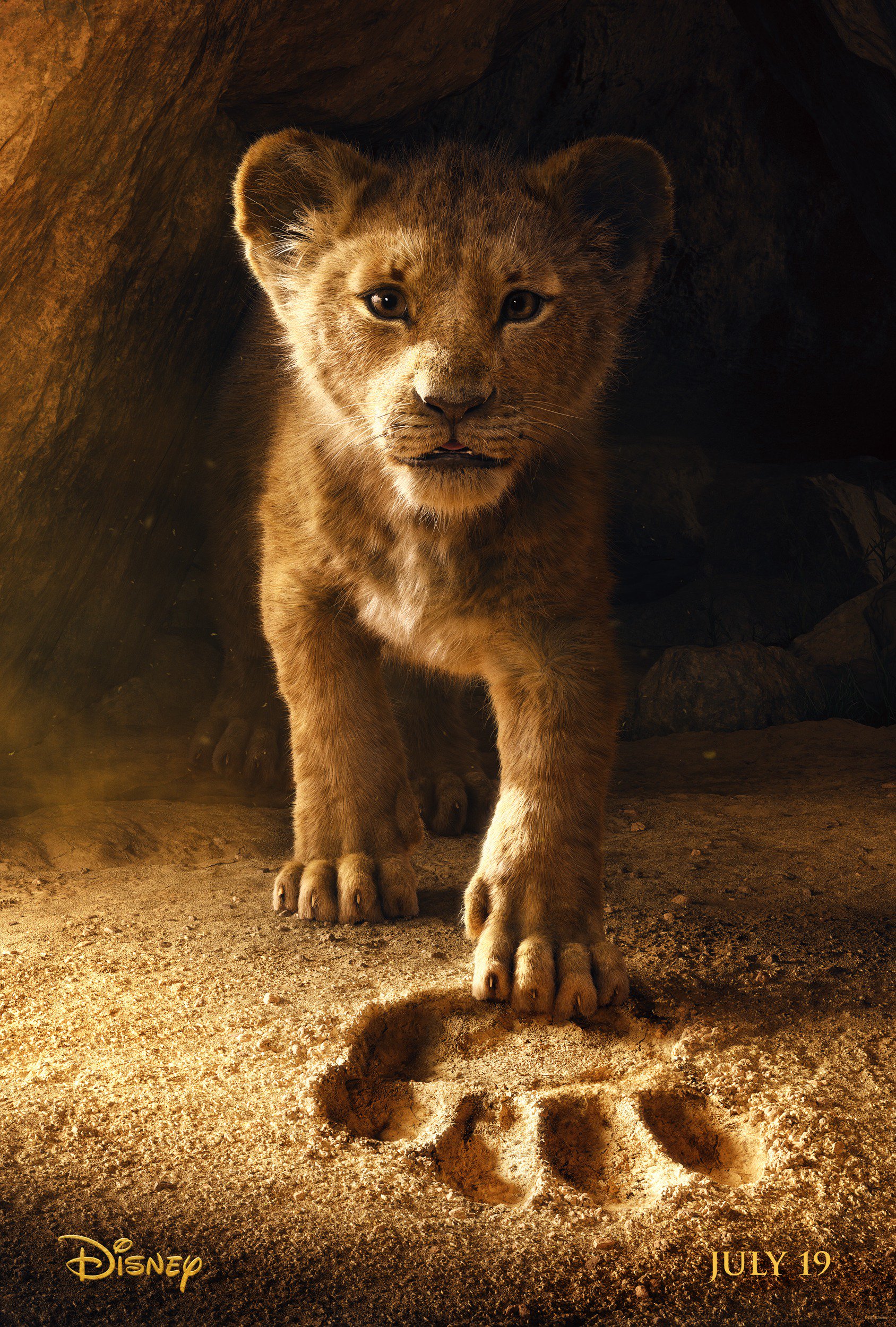 Director: Jon Favreau
Cast: James Earl Jones, Donald Glover, Beyoncé, John Kani, Seth Rogen, Billy Eichner, John Oliver, Chiwetel Ejiofor, Keegan-Michael Key, Eric Andre, Florence Kasumba, J.D. McCrary, Shahadi Wright Joseph
Trailer:
JULY 26:
ONCE UPON A TIME IN HOLLYWOOD
Director: Quentin Tarantino
Cast: Leonardo DiCaprio, Brad Pitt, Margot Robbie, Zoe Bell, Tim Roth, Timothy Olyphant, Kurt Russell, Michael Madsen, Damian Lewis, Dakota Fanning, Emile Hirsch, Clifton Collins Jr., Luke Perry, Keith Jefferson, Nicholas Hammond, Al Pacino, James Marsden, Lena Dunham, Lorenza Izzo, Damon Herriman, Bruce Dern
AUGUST 2:
Director: Josh Boone
Plot: Five young mutants, just discovering their abilities while held in a secret facility against their will, fight to escape their past sins and save themselves.
Cast: Anya Taylor-Joy, Charlie Heaton, Maise Williams, Henry Zaga, Alice Braga
Trailer:
FAST & FURIOUS PRESENTS: HOBBS & SHAW
Director: David Leitch
Cast:
Dwayne Johnson, Jason Statham, Vanessa Kirby, Idris Elba, Eiza Gonzalez
Director: James Bobin
Cast: Isabela Moner, Eugenio Derbez, Jeffrey Wahlberg, Temuera Morrison, Nicholas Coombe, Adriana Barraza, Eva Longoria, Michael Peña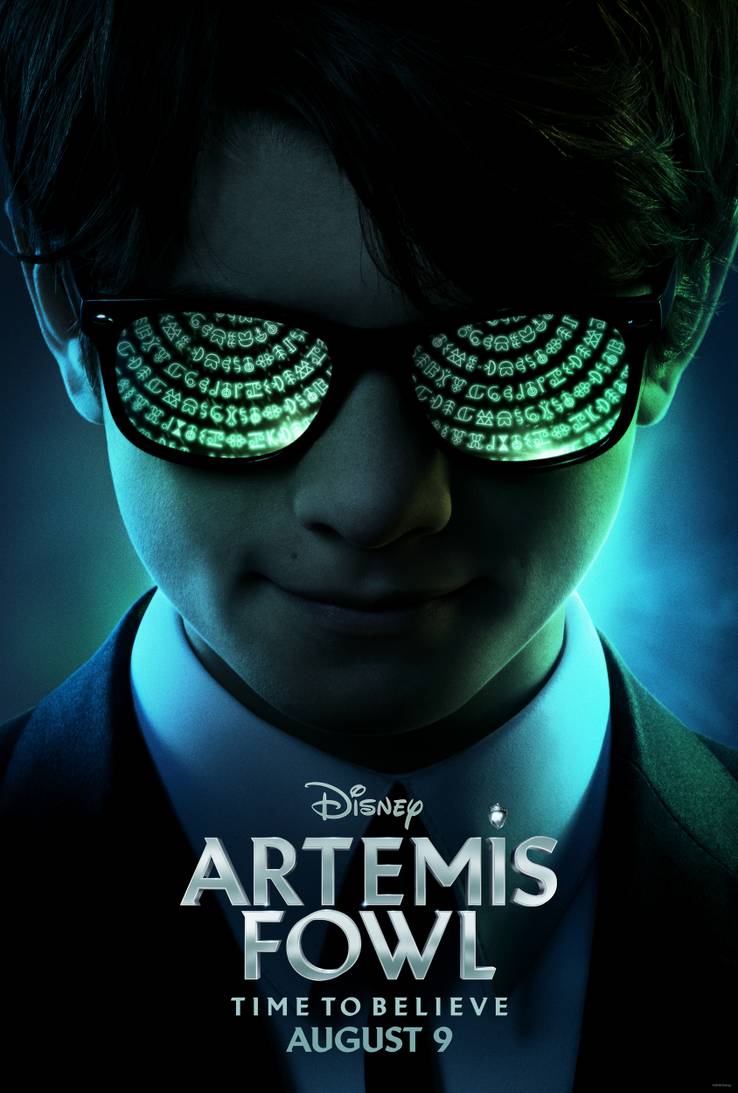 Director: Kenneth Branagh
Plot: Written for the screen by playwright Conor McPherson, Artemis Fowl is based on the first novel in Colfer's series and tells the story of Mr. Artemis Fowl (newcomer Ferdia Shaw) - a 12-year old genius and the descendant of a long line of "criminal masterminds", as the film's synopsis describes them. The movie follows Artemis as he matches wits with a hidden race of fairies that may or may not be connected to his father's disappearance; in turn, bringing him face to face with Holly Short (Lara McDonnell), an elf and the first female captain of LEPrecon - the recon division of LEP (Lower Elements Police) - and Commander Root (Judi Dench), the hard-lined commander of LEPrecon.
Cast: Ferdie Shaw, Josh Gad, Judi Dench, Lara McDonnell, Nonso Anozie
Trailer:
UNTITLED A24 HORROR FILM
Director: Ari Aster
Cast: Florence Pugh, Jack Reynor, Will Poulter, Vilhem Blomgren, William Jackson Harper, Ellora Torchia, Archie Madekwe
AUGUST 16:
PLAYMOBIL: THE MOVIE
Director: Lino DiSalvo
Plot: Marla is forced to abandon her carefully structured life to embark on an epic journey to find her younger brother Charlie who has disappeared into the vast and wondrous animated world of Playmobil.
Cast:
Anya Taylor-Joy, Gabriel Bateman, Daniel Radcliffe, Jim Gaffigan, Meghan Trainor, Adam Lambert

ANGRY BIRDS 2
Director: Thurop Van Orman
Cast: Jason Sudeikis, Josh Gad, Danny McBride, Leslie Jones, Sterling K. Brown, Eugenio Derbez, Zach Woods, Awkwafina, Lil Rel Howery, Dove Cameron, Beck Bennett, Bill Hader, Peter Dinklage


SEPTEMBER 6:

IT: CHAPTER TWO
Director: Andy Muschietti
Cast: Jessica Chastain, Bill Skarsgård, James McAvoy, Bill Hader, James Ransone, Andy Bean, Jay Ryan, Isaiah Mustafa, Will Beinbrink, Xavier Dolan


DOWNTOWN ABBEY
Directors: Michael Engler
Cast: Hugh Bonneville, Laura Carmichael, Michelle Dockery, Joanne Froggatt, Elizabeth McGovern, Maggie Smith


Directors: Nick Bruno and Troy Quane
Plot: Super spy Lance Sterling (Will Smith) and scientist Walter Beckett (Tom Holland) are almost exact opposites. Lance is smooth, suave and debonair. Walter is… not. But what Walter lacks in social skills he makes up for in smarts and invention, creating the awesome gadgets Lance uses on his epic missions. But when events take an unexpected turn, Walter and Lance suddenly have to rely on each other in a whole new way. And if this odd couple can't learn to work as a team, the whole world is in peril. SPIES IN DISGUISE is an animated comedy set in the high-octane globe-trotting world of international espionage.
Cast: Will Smith, Tom Holland, Rashida Jones, Karen Gillan, DJ Khaled, Ben Mendelsohn, Masi Oka
Trailer:
Director: Andrea Berloff
Plot: Set in Hell's Kitchen, New York, in the 1970s, the wives of Irish mobsters take over running the business after the FBI does a sweep of the mafia, and several men, including their husbands, are arrested.
Cast: Tiffany Haddish, Melissa McCarthy, Elisabeth Moss, Common, Domhnall Gleeson, Margo Martindale, Bill Camp, Alicia Coppola, Brian d'Arcy James, James Badge Dale, Jeremy Bobb, James Ciccone
SEPTEMBER 27:
ABOMINABLE
Director: Jill Culton
Cast: Chloe Bennet, Tsai Chin, Tenzing Norgay Trainor, Albert Tsai, Claudia Kim


OCTOBER 4:
Director: Todd Phillips
Cast: Joaquin Phoenix, Zazie Beetz, Robert De Niro, Frances Conroy, Marc Maron, Bryan Callen, Josh Pais, Bill Camp, Douglas Hodge, Brett Cullen, Shea Whigham, Dante Pereira-Olson, Douglas Hodge


Director: Ang Lee
Plot: Follows an aging assassin who finds himself in a battle with his clone, who is 25 years younger and at the peak of his abilities.
Cast: Will Smith, Clive Owen, Mary Elizabeth Winstead, Benedict Wong
Director: Joe Wright
Plot: An agoraphobic child psychologist witnesses a crime while spying on her neighbours, leaving her to determine whether to alert the police.
Cast: Amy Adams, Julianne Moore, Wyatt Russell, Gary Oldman, Brian Tyree Henry, Fred Hechniger, Anthony Mackie
OCTOBER 11:
Director: Ruben Fleischer
Cast: Jesse Eisenberg, Emma Stone, Woody Harrelson, Abigail Breslin, Zoey Deutch, Avan Jogia
Director: John Crowley
Plot: As a child, Theodore Decker survives a terrorist bombing at an art museum — an attack that kills his mother. From there, he tumbles through a series of adventures that finds him living in Las Vegas with his deadbeat father and, later, involved in art forgeries.
Cast: Ansel Elgort, Nicole Kidman, Aneurin Barnard, Willa Fitzgerald, Ashleigh Cummings, Jeffrey Wright, Luke Wilson, Sarah Paulson
Director: Conrad Vernon
Cast:
Oscar Issac, Charlize Theron, Allison Janney, Bette Midler, Chloë Grace Moretz, Finn Wolfhard, Nick Kroll, Elsie Fisher
ARE YOU AFRAID OF THE DARK?
Director: D.J. Caruso
OCTOBER 18:
UNTITLED MISTER ROGERS MOVIE
Director: Marielle Heller
Plot: Two-time Oscar®-winner Tom Hanks portrays Mister Rogers in Untitled Mr. Rogers / Tom Hanks Project, a timely story of kindness triumphing over cynicism, based on the true story of a real-life friendship between Fred Rogers and journalist Tom Junod. After a jaded magazine writer (Emmy winner Matthew Rhys) is assigned a profile of Fred Rogers, he overcomes his skepticism, learning about empathy, kindness, and decency from America's most beloved neighbor.
Cast: Tom Hank, Matthew Rhys
NOVEMBER 1:
Director: Tim Miller
Cast:
Arnold Schwarzenegger
, Gabriel Luna, Natalia Reyes, Linda Hamilton, Mackenzie Davis, Diego Boneta
Director: Elizabeth Banks
Cast: Naomi Scott, Kristen Stewart, Ella Balinski, Patrick Stewart
NOVEMBER 8:
Director: Matthew Vaughn
Cast: Ralph Fiennes, Daniel Bruhl, Matthew Goode, Charles Dance, Rhys Ifans, Harris Dickinson
Director: Roland Emmerich
Cast: Woody Harrelson, Luke Evans, Mandy Moore, Patrick Wilson, Ed Skrein, Aaron Eckhart, Nick Jonas, Tadanobu Asano, Dennis Quaid


SONIC THE HEDGEHOG
Director: Jeff Fowler
Cast: James Marsden, Jim Carrey, Tika Sumpter, Ben Schwartz, Adam Pally, Neal McDonough
NOVEMBER 15:
Director: Ben Falcone
Cast: Melissa McCarthy
Director: Paul Feig
Cast: Emilia Clarke, Henry Golding
Director: Bill Condon
Cast: Ian McKellen, Helen Mirren, Russell Tovey, Jim Carter


NOVEMBER 22:
FROZEN 2
Director: Jennifer Lee
Cast: Kristen Bell, Idina Menzel, Jonathan Groff, Josh Gad, Evan Rachel Rood, Sterling K. Brown
Director: Rian Johnson
Cast: Daniel Craig, Chris Evans, Lakeith Stanfield, Michael Shannon, Ana de Armas, Don Johnson, Jamie Lee Curtis, Toni Collette, Katherine Langford, Christopher Plummer


DECEMBER 13:
Cast: Dwayne Johnson, Kevin Hart, Jack Black, Karen Gillan, Awkwafina, Danny DeVito


DECEMBER 18:
Director: Aaron Nee and Adam Nee
DECEMBER 20:

CATS
Director: Tom Hopper
Cast: Taylor Swift, James Corden, Ian McKellen, Idris Elba, Judi Dench, Jennifer Hudson, Laurie Davidson, Rebel Wilson, Jason Derulo, Steven McRae, Francesca Hayward
STAR WARS: EPISODE IX
Director: J.J. Abrams
Cast: Adam Driver, Daisy Ridley, John Boyega, Oscar Isaac, Kelly Marie Tran, Keri Russell, Lupita Nyong'o, Billy Dee Williams, Joonas Suotamo, Billie Lourd, Carrie Fisher, Mark Hamill, Anthony Daniels, Naomi Ackie, Richard E. Grant, Dominic Monaghan, Matt Smith
Director: Ben Falcone
Cast: Melissa McCarthy, James Corden, Bobby Cannavale, Brian Tyree Henry
Director: Greta Gerwig
Cast: Saoirse Ronan, Timothee Chalamet, Emma Watson, Florence Pugh, Meryl Streep

CALL OF THE WILD
Director: Chris Sanders
Cast:
Harrison Ford, Dan Stevens
Director: Sam Mendes
Cast:
George MacKay, Dean-Charles Chapman
JANUARY 17:
THE VOYAGE OF DOCTOR DOLITTLE
Director: Stephen Gaghan
Cast: Robert Downey Jr, Jim Broadbent, Antonio Banderas, Michael Sheen, Selena Gomez, Emma Thompson, Ralph Fiennes, Tom Holland


BAD BOYS 4 LIFE
Director: Joe Carnahan
Cast:
Will Smith, Martin Lawrence, Joe Pantoliano, Vanessa Hudgens, Alexander Ludwig, Charles Melton
JUST MERCY
Director: Destin Daniel Cretton
Cast: Michael B. Jordan, Brie Larson, Jamie Foxx, Tim Blake Nelson, O'Shea Jackson Jr., Rob Morgan, Lindsay Ayliffe, C.J. LeBlanc, Ron Clinton Smith
JANUARY 24:
DOCTOR SLEEP
Director: Mike Flanagan
Cast: Ewan McGregor, Rebecca Ferguson, Alex Essoe, Zahn McClarnon, Carl Lumbly, Kyliegh Curran, Bruce Greenwood, Jacob Tremblay
FEBRUARY 7:
BIRDS OF PREY (AND THE FANTABULOUS EMANCIPATION OF ONE HARLEY QUINN)
Director: Cathy Yan
Cast: Margot Robbie, Mary Elizabeth Winstead, Jurnee Smollett-Bell, Rosie Perez, Ewan McGregor, Chris Messina


THE LOUD HOUSE MOVIE
Director: Chris Savino
Cast: Collin Dean, Catherine Taber, Liliana Mumy, Nika Futterman, Cristina Pucelli, Jessica DiCicco, Grey Griffin, Lara Jill Miller, Brian Stepanek, Jill Talley
PETER RABBIT 2
Director: Will Gluck
FEBRUARY 14:
Director: Cary Joji Fukunaga
Cast: Daniel Craig
NIMONA
LEGALLY BLONDE 3
Cast: Reese Witherspoon
FEBRUARY 21:
BLOODSHOT
Director: Dave Wilson
Cast: Vin Diesel, Eiza Gonzalez, Johannes Haukur Johannesson, Sam Heughan, Toby Kebbell, Michael Sheen, Alex Hernandez, Talulah Riley

MARCH 6:
ONWARD
Director: Dan Scanlon
Plot: Set in a suburban fantasy world, Disney•Pixar's "Onward" introduces two teenage elf brothers who embark on an extraordinary quest to discover if there is still a little magic left out there.
Cast: Tom Holland, Chris Pratt, Julia Louis-Dreyfus, Octavia Spencer
MARCH 13:
GAMBIT
Cast: Channing Tatum
MARCH 27:
MULAN
Director: Niki Caro
Cast: Liu Yifei, Donnie Yen, Jet Li, Gong Li, Xana Tang, Jason Scott Lee
G.I. JOE: EVER VIGILANT
Director: D.J. Caruso
APRIL 3:
UNTITLED DC EXTENDED UNIVERSE FILM

APRIL 10:
FAST AND FURIOUS 9
Director: Justin Lin
Cast: Vin Diesel, Jordana Brewster, Tyrese Gibson
APRIL 17:
TROLLS WORLD TOUR
Director: Walt Dohrn
Cast: Anna Kendrick, Justin Timberlake, Sam Rockwell, Anthony Ramos, Jamie Dornan, Chance the Rapper, Karan Soni, Flula Borg, James Corden, Icona Pop, Ron Funches, Kunal Nayyar
MAY 1:
UNTITLED MARVEL STUDIOS MOVIE
MAY 8:
BARBIE
Director: Patty Jenkins
Cast: Margot Robbie
MAY 15:
A QUIET PLACE 2
SCOOBY
Director: Tony Cervone
MAY 22:
GODZILLA VS. KONG
Director: Adam Wingard
Cast: Zhang Ziyi, Julian Dennison, Frances McDormand, Millie Bobbie Brown, Kyle Chandler, Van Marten, Alexander Skarsgård, Eiza Gonzalez, Rebecca Hall
MAY 29:
MALEFICENT 2
Director: Joachim Rønning
Cast: Angelina Jolie, Elle Fanning, Michelle Pfeiffer
JUNE 5:
Director: Patty Jenkins
Plot: Diana Prince conflicts with the Soviet Union during the Cold War in the 1980s, and finds a formidable foe in Barbara Ann Minerva as an antagonist.
Cast: Gal Gadot, Kristen Wiig, Pedro Pascal, Chris Pine, Natasha Rothwell, Ravi Patel, Robin Wright


THE SIX BILLION DOLLAR MAN
Cast: Mark Wahlberg
JUNE 12:
CANDYMAN SEQUEL
Director: Nia DaCosta
JUNE 26:
TOP GUN: MAVERICK
Director: Joseph Kosinski
Cast: Tom Cruise, Val Kilmer, Miles Teller, Jennifer Connelly, Jon Hamm, Lewis Pullman, Ed Harris, Jay Ellis, Thomasin McKenzie, Charles Parnell, Bashir Salahuddin, Danny Ramirez, Monica Barbaro
Director: John M. Cho
JULY 3:
MINIONS 2
Director: Kyle Balda
Cast: Pierre Coffin
JULY 17:
BOB'S BURGERS
Director: Loren Bouchard
Cast: H. Jon Benjamin, John Roberts, Dan Mintz, Eugene Mirman, Kristen Schaal
Director: Paul Tibbitt
Cast: Tom Kenny, Bill Fagerbakke, Clancy Brown, Mr. Lawrence, Carolyn Lawrence, Rodger Bumpass
JULY 24:
Director: Jaume Collet-Serra
Plot:
Frank, a boat captain, takes a sister and her brother on a mission into a jungle to find a tree believed to possess healing powers. All the while, the trio must fight against dangerous wild animals and a competing German expedition.
Cast:
Dwayne Johnson, Emily Blunt, Jack Whitehall, Édgar Ramírez, Jesse Plemons, Paul Giamatti
SEPTEMBER 11:
THE CONJURING 3
Director: Michael Chaves
Cast:
Patrick Wilson, Vera Farmiga
SEPTEMBER 18:
CROODS 2
Director: Joel Crawford
Cast: Nicolas Cage, Emma Stone, Ryan Reynolds, Catherine Keener, Cloris Leachman, Clark Duke, Leslie Mann, Kat Dennings
OCTOBER 2:
BIOS
Director: Miguel Sapochnik
Plot: Follows Finch, the last man on earth and an ailing inventor facing his own mortality.
Cast: Tom Hanks
Director: Kenneth Branagh
Cast: Gal Gadot, Armie Hammer
OCTOBER 16:
MICRONAUTS
NOVEMBER 6:
UNTITLED MARVEL STUDIOS MOVIE
VIVO
Director: Kirk DeMicco
Plot: Follows a capuchin monkey with a thirst for adventure – and a passion for music – that makes a treacherous passage from Havana to Miami to fulfill his destiny.
NOVEMBER 13:
RUGRATS LIVE ACTION MOVIE
RED NOTICE
Director: Rawson Marshall Thunder
Cast: Dwayne Johnson, Gal Gadot


NOVEMBER 20:
FANTASTIC BEAST AND WHERE TO FIND THEM 3
Director: David Yates
Cast: Eddie Redmayne, Johnny Depp
NOVEMBER 25:
UNTITLED DISNEY ANIMATED FILM
DECEMBER 18:
AVATAR 2
Director: James Cameron
Cast: Zoe Saldana, Sam Worthington, Sigourney Weaver, Stephen Lang, Kate Winslet, David Thewlis
DECEMBER 25:
SING 2

SHERLOCK HOLMES 3
Cast:
Robert Downey Jr., Jude Law
JANUARY 23:
SPACE JAM 2
Director: Terence Nance
Cast:
LeBron James
MARCH 26:
THE BOSS BABY
Director: Tom McGrath
Cast:
Alec Baldwin
JANUARY 23:
FAST AND FURIOUS 10
Director: Justin Lin
Cast:
Vin Diesel, Jordana Brewster
JUNE 11:
JURASSIC WORLD 3
Director: Colin Trevorrow
Cast:
Chris Pratt, Bryce Dallas Howard
JUNE 18:
INSIDE OUT 2
JULY 9:
INDIANA JONES 5
Director: Steven Spielberg
Cast:
Harrison Ford
JULY 23:
DUNGEONS AND DRAGONS
Director: Chris McKay
SEPTEMBER 17:
SPOOKY JACK
DECEMBER 17:
AVATAR 3
Director: James Cameron
Cast:
Sam Worthington, Zoe Saldana, Stephen Lang, Sigourney Weaver
DECEMBER 20:

AVATAR 4
Director: James Cameron
Cast:
Sam Worthington, Zoe Saldana, Stephen Lang, Sigourney Weaver
DECEMBER 19:

AVATAR 5
Director: James Cameron
Cast: Sam Worthington, Zoe Saldana, Stephen Lang, Sigourney Weaver